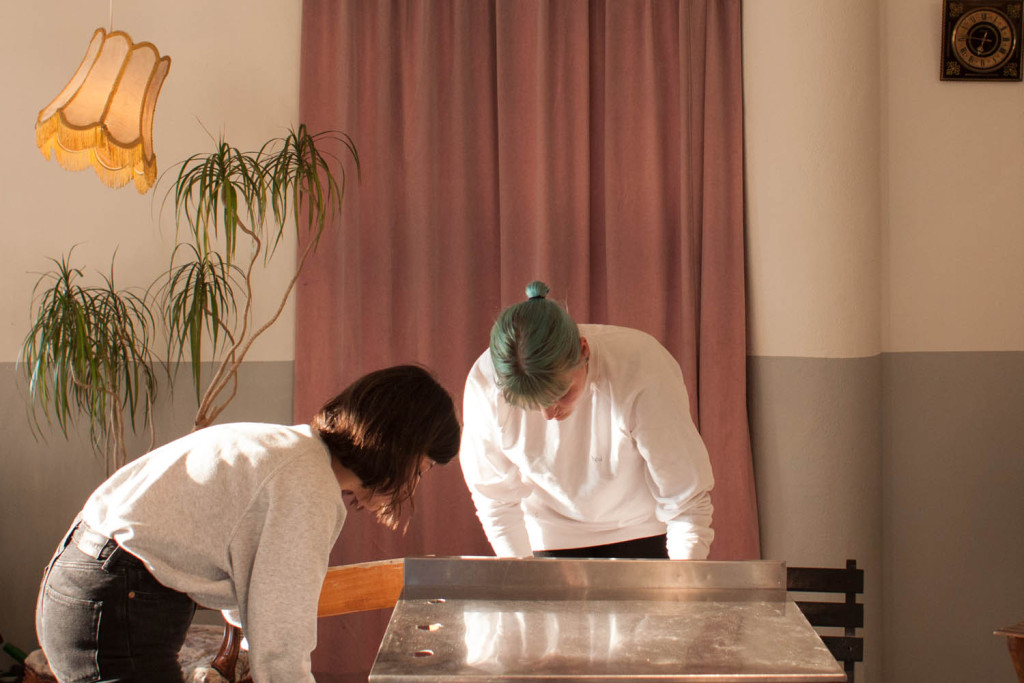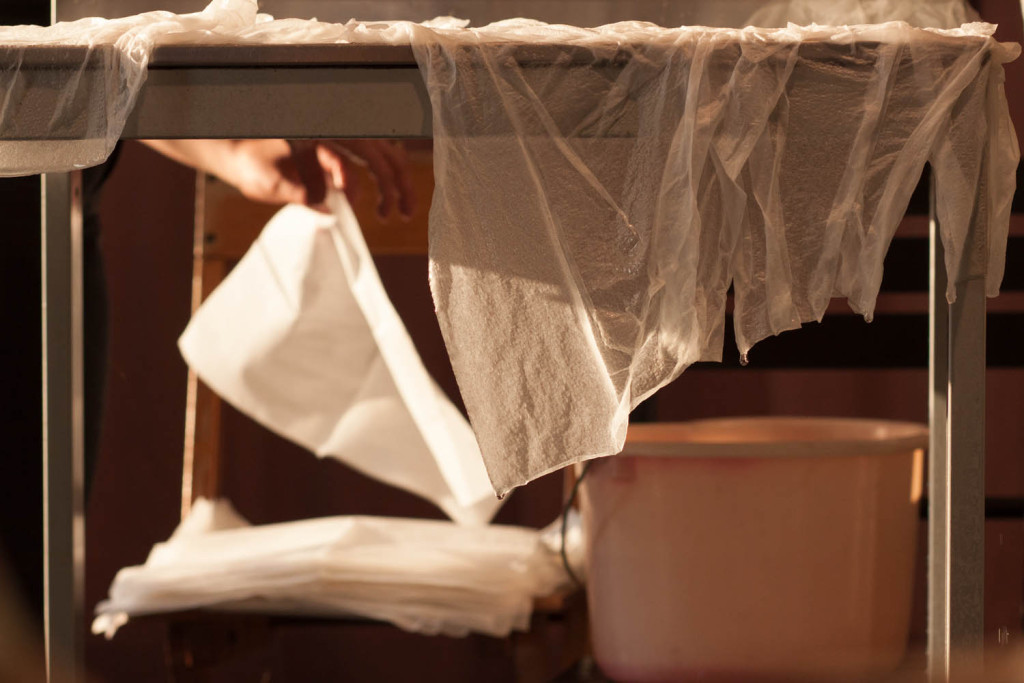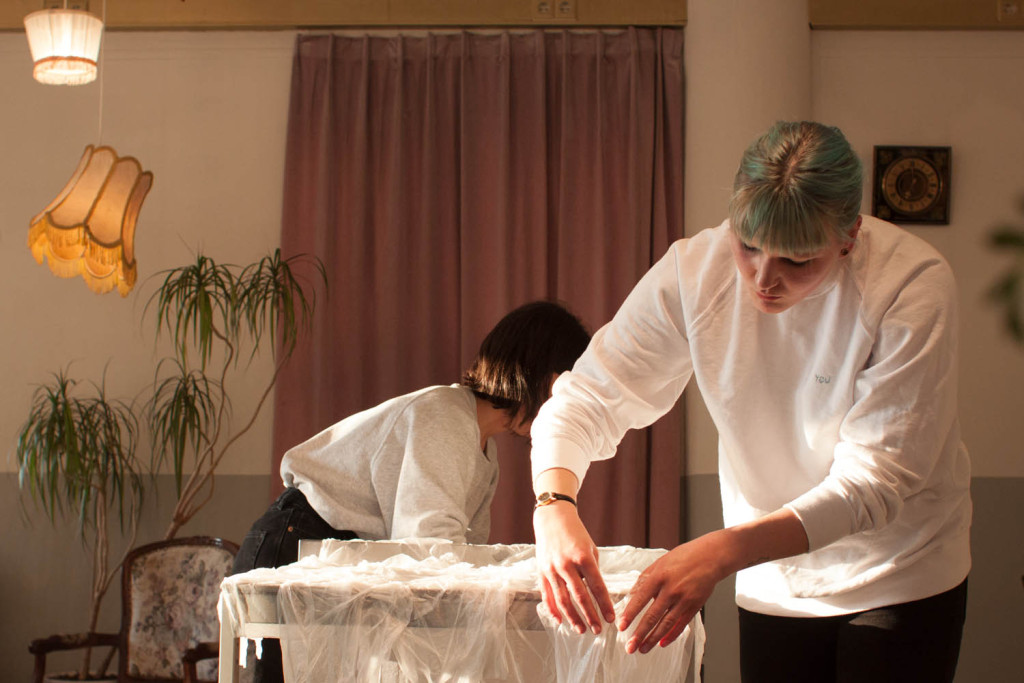 Soaked In (2017)
In revealing weaknesses, we are able to connect with a person, soak into them. These relationships can falter, tear up from the fibres that once held place. The admiration of faults, once seen as a sign of strength, can be lost in the ripping of two parts.
In collaboration with Gloria Avgust.
Performed at Burgertrut (Rotterdam, NL) as a part of Roodkapje Rotterdam's Starter Series. Photos by Annabel Storm.